Eco Council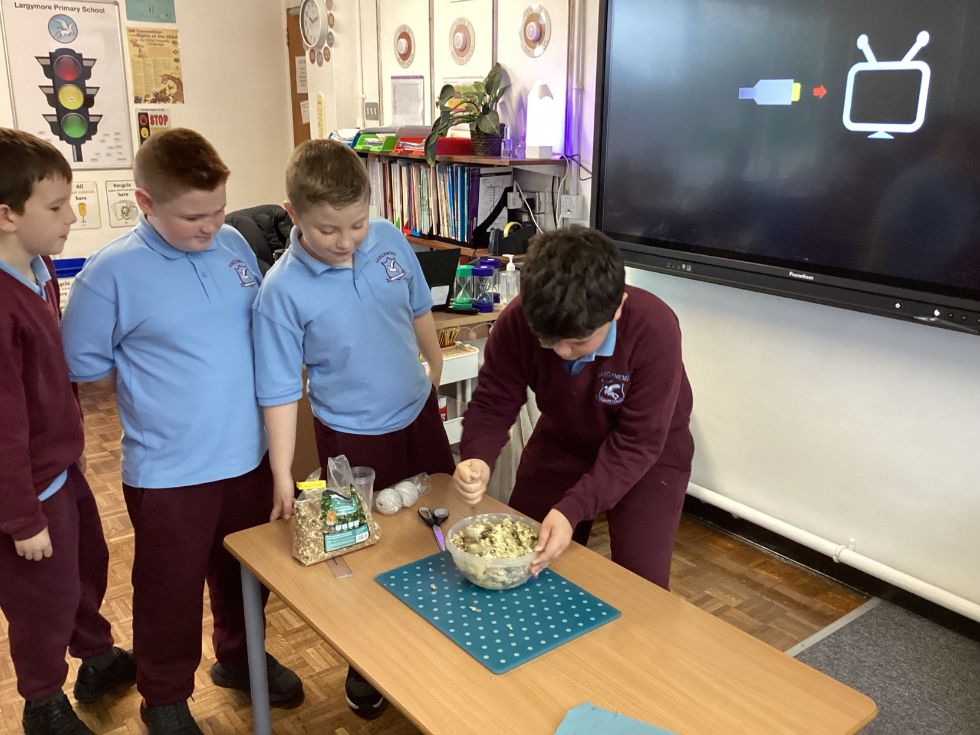 At Largymore Primary School we care deeply about environmental issues and have a strong desire to actively protect our planet. We are striving to takle the big enviromental issues and are committed to embracing change and inspiring others to take a stand for our learning space and local community.
Our Eco team is made up of a group of pupil representatives from Year 4 to Year 7. These pupils meet weekly to discuss the issues we can address and plan to impliment change within the whole school. Our healthy break policy generates plenty of compostabe food waste, and every child is encouraged to have a reusable water bottle which can be re-filled throughout the day from our two drinking fountains. Last year we recieved a Water Butt from NI Water to help us to re-use rain water for our flowers and planting within our school grounds. We also appreciate the need for sustaining and encouraging local wildlife. Year 6 made some fabulous bird feeders and hung them around school, and we have several bug hotels in the playground to support the smaller wildlife into our space. We take part in an annual 'Litter Pick', encouraging every class (even Foundation stage) to get involved within our local community as well as an annual 'Walking Train' to motivate ourselves and our families to ditch the car and walk the short distance to school.
We have been recipients of the Green Flag award and are working towards this again this year, paying particular attention to our outside learning space and the need to promote active travel options to and from school. We have also recently moved towards a more digital way of communicating with parents and away from a reliance on paper notes and messages. Digital sharing platforms, online Literacy and Numeracy resources are also used to cut down on photocopying and wasting energy and resources unnecessarily.
We are always appreciative of any local volunteers to help us improve our school. If you fancy getting your hands dirty with a spot of gardening do not hesitate to contact the school at any stage.