School Ethos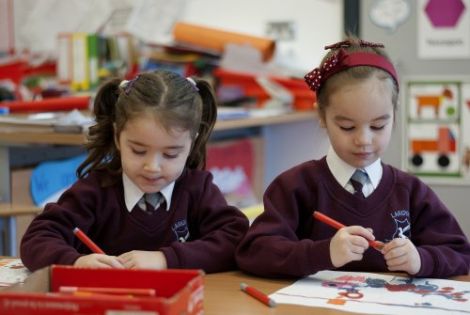 Largymore is proud of its tradition of mutual respect and inclusion which it promotes through a caring pastoral provision. We seek to provide a safe, supportive and caring environment where every child is given an opportunity to succeed and develop. We understand that every child is precious - an individual blessed with their own unique set of gifts and talents. At Largymore we work hard to support each child as they discover where their strengths lie. With its Christian ethos Largymore Primary welcomes children of all faiths and denominations.
Education today is about 'learning to live for a lifetime of change'. Our environment, technology, economy and society are forever changing and what values and skills we can give our young people will be key to help them realise a happy and fulfilling life.
Throughout our school we have committed and enthusiastic staff and governors who work in partnership with very supportive parents, all of whom put the best interest of our children first. This is why we enjoy the positive, warm, friendly ethos we have in Largymore.
Our Vision Statement
Largymore Primary School strives to realise the full potential of every individual to be a happy, effective and responsible member of society.